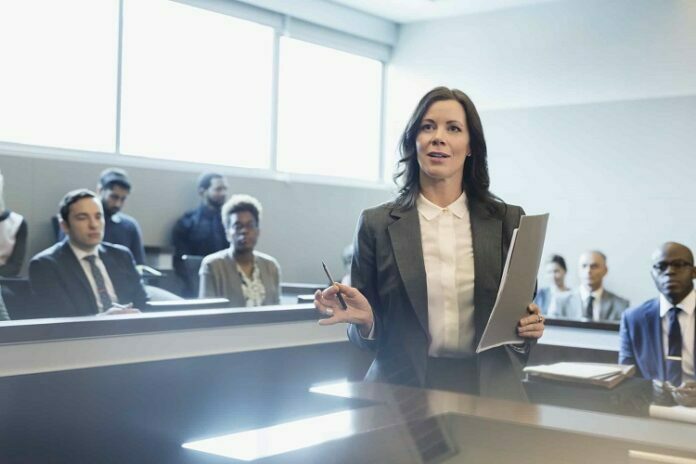 After graduating law school in Toronto, after you've tossed your cap in the air and celebrated with friends, you might find yourself waking up the next morning asking yourself: what comes next? The transition from law school into the working world can be a daunting task, but legal recruitment agencies can be a definite asset to those of you fresh out of law school. Functioning as a sort of matchmaker between recent graduates and firms that are looking to hire, legal recruitment agencies are a major lifeline.
A legal recruitment agency serves as a middleman between job applicants and firms seeking to fill a position. Typically a recruiter is hired by an independent firm to find applicants who fit the requirements of an open position, and provides options for this firm to choose between. Moving to Toronto (if not already there) can present a wealth of opportunities, but the attempt to begin searching for a position in a firm can seem overwhelming, and legal recruitment consultants in Toronto are experts in mitigating the confusion of this initial period.
Whether looking for a summer job after graduating law school or seeking out long-term employment within an organization, having an experienced and trustworthy consultant on which to rely can be absolutely vital, with benefits for the applicant including ease of transition, confidence of employment, and reliability of care. Moving to Toronto can be overwhelming, as the choices presented can seem to be either innumerable or non-existent, depending on the how the shifting tides of the legal field are feeling,and it's here that a legal recruitment agency is able to help, as a trustworthy recruitment agent can aid the applicant in either narrowing down his or her choices or sniffing out who's hiring in a competitive market.
For the company, the benefits are largely the same – a reliable recruitment agent with whom the company has worked in the past can be counted on to deliver the appropriate applicant for the position, and will be able to work closely with the firm to ensure that they are satisfied with their new hire. This also allows for a simplification of the hiring process, as the National Law Review notes that the cost of a firm recruiting and interviewing potential applicants can be wildly exorbitant without outsourcing this role to an independent agency. In addition, firms often face an enormous amount of pressure to represent themselves to new graduates, and a recruitment agent can ease some of that pressure.
Ultimately, after graduating law school, the potential applicants to any law firm have opportunities to choose from, and the firms that are seeking to hire can have their pick of whatever applicants they like. However, this overabundance of qualification on both sides can lead to the paralysis of indecision, as applicants and businesses alike can so often be overwhelmed by the options available. In light of this paralysis, having a trustworthy, reliable recruitment agency to which to turn is absolutely the wisest choice.